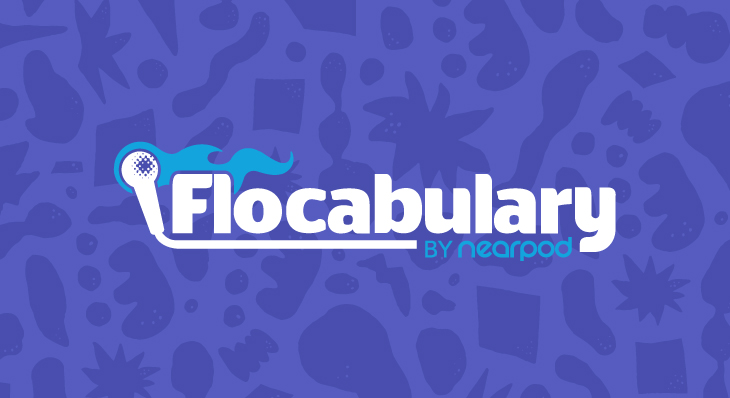 New Vocabulary Videos for Grades 2 – 8
Fifteen New Word Up Vocabulary Videos!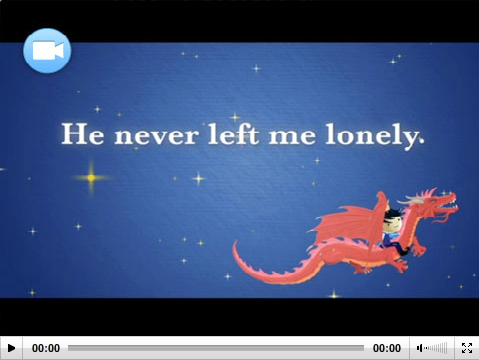 The Word Up Project used to just teach interdisciplinary vocabulary words through songs and activities. But now we're amping it up: We're working with a talented team of animators to bring you videos for every single Word Up song. (Yup, all 98 of them for grades 2-8.) If you've ever wanted to see penguins join a rock band, a boy befriend a dragon or two mimes find love… you're in luck. Here are the newest fifteen videos. We have a sampling of videos from grades 2 through 8. Check back soon for more videos!
The New Videos
2nd Grade Vocabulary: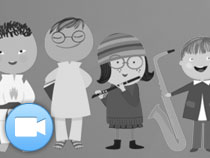 Start a Club 
Whether you love stickers, dancing or music, join up with other kids who love them too. If you love doing something, start a club!
Who's going to rock, rock, rock right now? 
Who's going to get this party loud? 
Who's going to dive, slip-slide right down? 
Penguins! Yeah, we rock your town!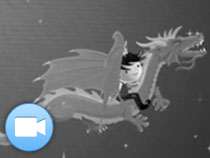 The Prince and the Dragon
Learn the benefits of making unusual friends and putting yourself out there!
Third Grade Vocabulary: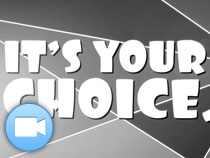 When I Grow Up 
This video reminds kids that they have control over their future. They can make a choice to use their voices.
Meet a very special kind of tiger in this video. He jumps off rocks, swims around and even likes to make raps!
Fourth Grade Vocabulary:
When Alice fell down the rabbit hole, she found the White Rabbit, Tweedle-Dee and others. But when you head underground with Flocabulary, you'll meet a blue dude named Bluepee and a sneezing artist named Bart!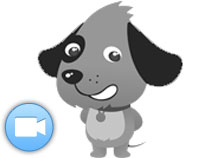 Manny the Dog
Learn all about one boy's incredible dog, who is "rocking super dog powers like a barking Jack Bauer."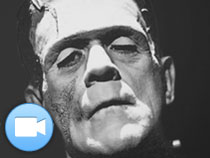 Home Movies
When these kids get a camcorder for Christmas, they go all out making all crazy home movies in every genre.
Fifth Grade Vocabulary: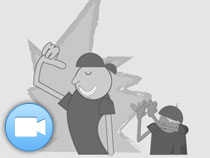 Have Compassion
In this song, a student learns how to behave more compassionately toward a kid who is being bullied on the bus.


They Want Money
Does money really buy you happiness? Jim learns a valuable lesson from Bree about what truly matters.
Sixth Grade Vocabulary: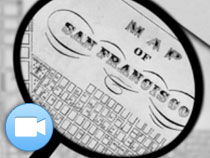 Gold Rush
Travel back to San Francisco in 1849 and learn all about the Gold Rush!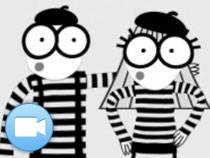 Mime in a Box
Follow one mime's journey as he makes his way from Nebraska to New York. Along the way he improves his technique, suffers disappointment and falls in love.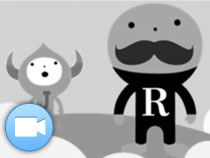 The Ballad of Ron and John
To what lengths will Ron and John go to best each other?
Seventh Grade Vocabulary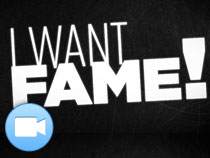 I Want Fame
Nate doesn't want anything more than being famous. See what happens to him in his quest for world renown.
Eighth Grade Vocabulary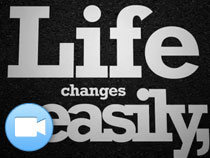 Changes
This is a more serious song that teaches students about the dangers of driving while drunk.
Like these new videos? Listen to and watch all of our Word Up Vocabulary songs with a two-week free trial.