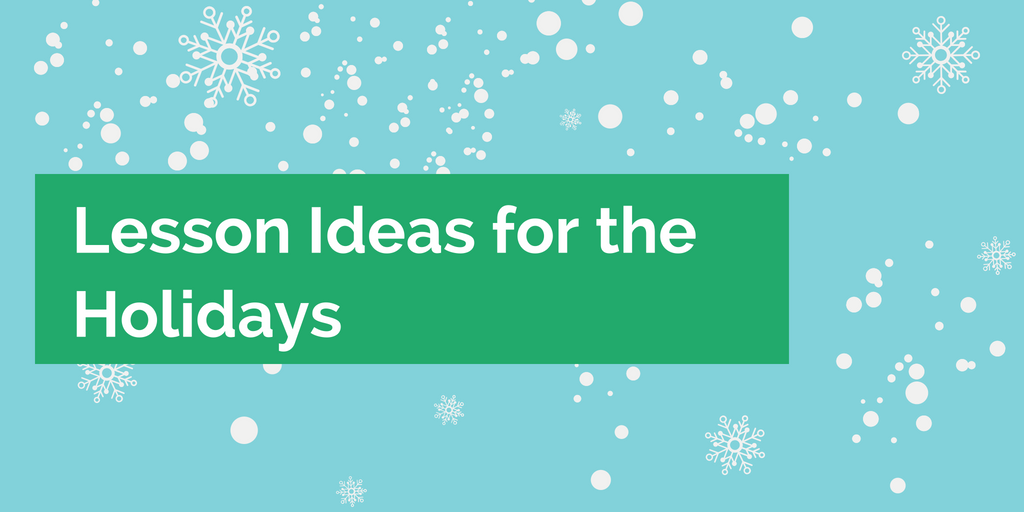 Lesson Ideas for the Holidays
It's almost that magical time of the school year… when candy cane sugar flows through students' veins and even the best planned lessons are met with distracted, fidgety kids who forgot their pencils (though they did remember their candy canes.) But you can still eke out a few more lessons before the year's end. Here are…
5 Fun Lesson Ideas for the Holiday Season
…Guaranteed to teach even a little something useful to the most crazed student on the most fractured schedule.
1. Celebrate the Shortest Day of the Year
Winter solstice is the shortest day of the year. This year it is Friday, December 21. Celebrate all things short and small with these tiny lessons on tiny subjects.
2. Take a Mathematical Look at the 12 Days of Christmas
Some of your students might know all the words to the 12 Days of Christmas. But did they ever think about how much it might cost to send your true love everything from French Hens to Geese-a-laying? Here's a two part lesson to get them thinking.
3. Learn About Different World Religions
From television ads to retail displays to school concerts, Christmas dominates December. To help students appreciate diversity and perhaps even find more ways to celebrate, play Flocabulary's Major World Religions song. Have students click through the lyrics to learn more about each, and ask students to research major holidays from each religion. As a bonus, you could have a class party that includes elements from all the major religions.
4. Analyze the Stories in Holiday Songs
Everyone has a favorite holiday song. And most holiday songs tell a story. Have students bring in their favorite holiday song, or find a link to a version on YouTube. Then, using the Five Elements of a Story Lesson plan and worksheet, analyze the song. For example, Frosty the Snow Man:
Plot: Frosty is a snow man who came to life, but he had to leave town before he melted.
Character: Frosty the Snowman
Conflict: It is sunny out and Frosty needs to avoid melting.
Setting: Winter in town
Theme: Magic, Survival…
5. Enter the Flocabulary & New York Times Year in Rap Contest
Flocabulary has partnered with the New York Times Learning Network to bring you The Year in Rap student contest. We'll release our own Year in Rap on December 19, but students will have until January 7 to enter their own rap on the 2014's top events. Learn more about the contest and enter here. There's even a full lesson plan to help your students with their entries.
And when it's an hour before break and you need something else to do…
6. Watch Your Favorite Flocabulary Videos!
Instead of showing a movie, let students pick their favorite Flocabulary videos from the past few months and watch them during class. If nothing else, they'll be reviewing important concepts from the year so far!
Happy Holidays from everyone on the Flocabulary team!