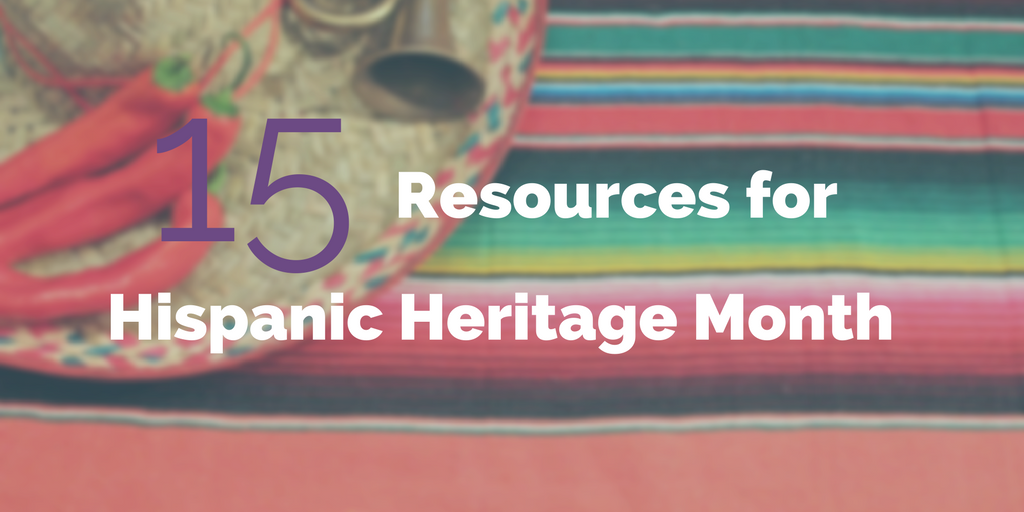 Classroom Resources for Your Hispanic Heritage Month Celebrations
¡Feliz mes de la herencia hispana!
Hispanic Heritage Month kicks off on September 15 and is dedicated to celebrating the contributions that Hispanic and Latino Americans have made to our society. The date of September 15 is significant in itself, representing the day that five Latin American countries (Guatemala, Honduras, El Salvador, Nicaragua, and Costa Rica) won their independence in 1821. Mexico (Sept. 16), Chile (Sept. 18) and Belize (Sept. 21) also celebrate their independence days in September.
With the vast number of influences that Hispanic/Latin culture has on America as a whole, it is important for students to learn about its history, culture and the importance of ethnic diversity.
So how can you bring Hispanic history and culture to life in the classroom during Hispanic Heritage Month? We've done the work for you—here are 15 resources to help you plan lessons for Hispanic Heritage month:
As students learn about ethnic diversity throughout America, they begin to look into their own cultural backgrounds, cultivating pride for where they came from. Celebrations like Hispanic Heritage Month are important not only in celebrating diversity but also in helping build self-esteem in students of Hispanic backgrounds.
What lesson plans or tips do you have for other teachers celebrating Hispanic Heritage Month?