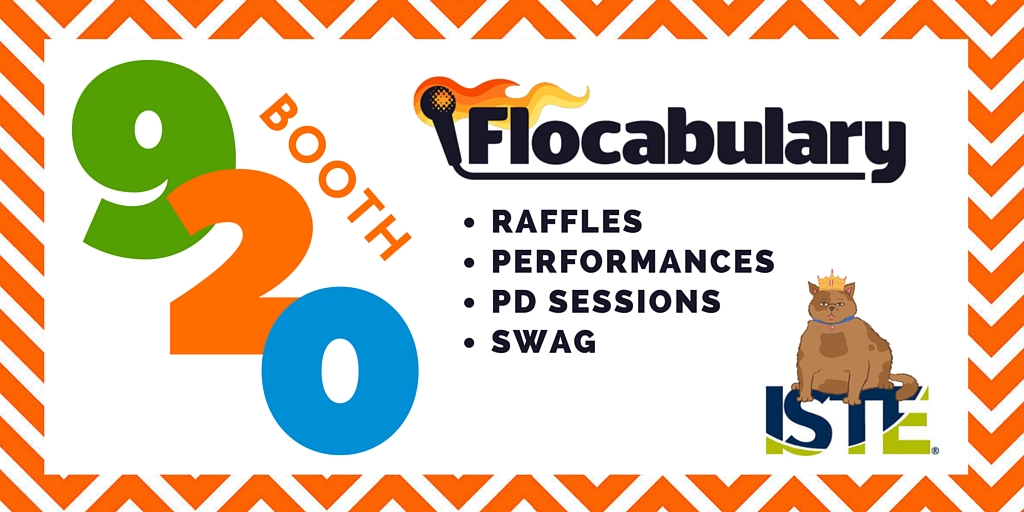 At Flocab, we love the opportunity to hang with teachers. Our inspiration levels are at an all time high when we connect innovative educators out there who share their suggestions, stories and passions. That's one of the reasons we're stoked to take off to Denver this weekend to kick it with edtech savvy educators from around the world at #ISTE2016!
Will you be at ISTE too? Don't miss the Flocab crew at booth 920—we've got some awesome things planned. Check out our ISTE 2016 highlights below, and don't forget to follow along on Twitter!
Sessions and PD
Our staff will lead sessions regularly throughout the conference:
"Flocab 411" will give visitors a crash course on all things Flocabulary, plus a glimpse at our newest features.

Our "Tap into WRAP" sessions will teach educators the secret to the Flocab rap formula, so they can work with students in the classroom to create their own educational rhymes!
We'll also host a number of feature sessions led by Flocab MC Educators—check out the schedule below: