Our weekly Week in Rap Shout Out Contest gives students a chance to win a shout out for their school in that Friday's Week in Rap. Last Friday, we asked you all to create a cover for your own weekly news magazine. What image would you choose for your cover shot? What would you name your magazine? What news headlines would you cover?
We received so many excellent entries this week. The win goes to Yale Junior High in Yale, Michigan, for this amazing submission:
Congratulations, Yale Junior High!
We were also really impressed by this cover from John F. Kennedy High School, Waterbury, Connecticut.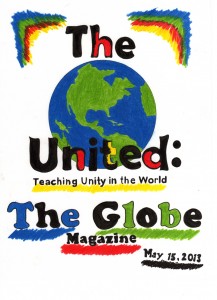 And we…