Who Are Flocabulary MC Educators?
Flocabulary MC (Master Certified) Educators are passionate teachers and administrators who have seen the impact Flocabulary has made on their students. From schools and districts around the country, they love to connect with other educators to share and learn about Flocabulary. And as extended members of our team, they are committed to our mission to increase academic achievement and foster a love of learning in every student.
The program is designed to support and connect educators who know and love Flocabulary. Flocabulary MC Educators are passionate about sharing our resources with other educators, learning new ways to use Flocabulary with impact and working with us to build new and better learning resources.
We aim to partner with all Flocabulary MC Educators to facilitate learning and sharing, and through our combined efforts, do no less than transform the learning experience for today's students.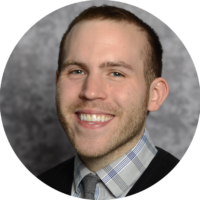 Blair Mishleau
Director of Personalized Learning, Arizona. 
"Before the MCE program, I already evangelized Flocabulary to anyone who would listen! Having a more formal space to talk (nerd out!) about Flocab and to learn from others is clutch!"
Amy Storer
Instructional Coach, Texas. 
"This community is more than just an ambassador program. It is a family. What makes Flocabulary stand out is that they truly listen to teachers and students and make changes and adjust with those voices in mind. They are in it for the kids and education! How can you not love being a part of that? I am so proud to be an MCE!"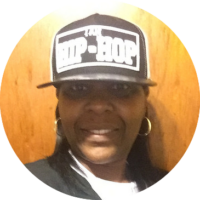 Joquetta Johnson
 Library Media Specialist, Maryland. 
"I enjoy being an MCE because it allows me to connect with other educators who see the power of hip-hop as a pedagogical tool that has the potential to foster student engagement, motivation and growth."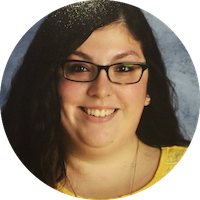 Karie Frauenhoffer
7th Grade ELA Teacher, North Carolina. 
"I love being an MC Educator because it has helped me find my own voice in the EdTech community and expand my PLN beyond my wildest expectations!"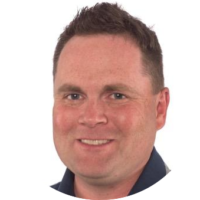 Jon Smith
 Tech Integration Specialist, Ohio. 
"I love being a Flocabulary MCE because of the great people in the community. Flocabulary and its community members are very supportive, engaging and receptive to ideas."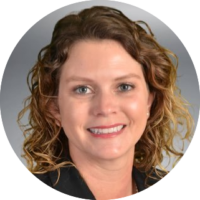 Cori Spellane
ELAR Middle School Strategist, Texas. 
"I love being a Flocabulary MCE because of all the great people that I've met!  Being a Flocab MCE took me from a Twitter novice to a #FlocabChat Host, blog writer, presenter and webinar contributor. I can't imagine what's next!"
Trainings from the Flocabulary team to ensure you know how to use our resources to their full potential

The chance to build relationships with other Flocab MCEs and our team in a members-only digital community

Previews of new content and features

Opportunities to share your feedback and help shape Flocabulary's future

Support, resources and opportunities for public speaking and publications on our blog

A digital Flocab MC Educator badge for your blog or social media pages

Swag and other goodies, of course 😎
Present about Flocabulary to other educators (whether at your school, EdCamp or national conference)

Participate in at least two training webinars per year

Read our monthly emails and join our Slack channel to stay in the loop on Flocab MCE news and updates

Participate in product feedback or curriculum development initiatives

Help us create great content for other Flocabulary educators by writing a blog post, co-hosting a webinar or leading #FlocabChat, our monthly Twitter chat
Professional Development & Career Growth
Writing & Presenting Opportunities
Exclusive Sneak Peeks & Focus Groups