Vocabulary for the ASVAB Test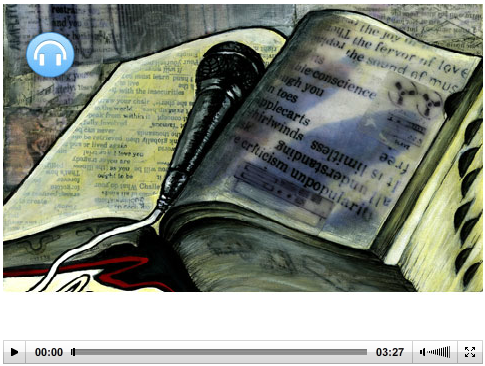 Study for the ASVAB with rhyme! If you're looking for a way to review for the vocabulary portion of the ASVAB test, we can help. We created 12 songs that teach 500 words that are commonly found on the SAT. And we discovered that many of the words on the ASVAB are the same as those on the SAT. So if you'd like to work on increasing your vocabulary before the ASVAB test, listen to our vocabulary songs here.
Here's a sample from the first song, "Transformation":
Now this here's a story for the fellows and ladies,
sporting pocket protectors and
socket inspectors and marking their vectors,
glasses thick,
they're myopic, short-sighted,
they can't see the crumbs on their lips.
They don't say the word think,
they say "ratiocinate."
They don't render repeat,
they say recapitulate.
When they speak they're
wordy and loquacious,
verbose and gregarious,
so many words it's hilarious.
Listen to more of "Transformation" here. And with a free trial, you can get access to all Flocabulary songs for two weeks.