Teachers, get on Twitter.
Why Every Teacher Should Join Twitter
"Don't reinvent the wheel."
Teachers hear these four words so many times from mentors and colleagues that they could easily mistake their profession for a career in tire maintenance. But often, these well meaning advisers don't explain how to find this magical realm of grade-level readings, math exercises, wheel blueprints.
Well, we're here to tell you that we've found the ideal land of inspiring teacher collaboration and perpetual professional development. Teachers: Drop what you're doing, and get on Twitter. Though Twitter exists in the digital realm, the benefits for classrooms are very real.


Shaelynn Farnsworth, a high school English teacher in Iowa, connected with a teacher in Sweden on twitter…and ended up taking her students there at the end of the year! Eight hours after the announcement of Osama bin Laden's death, 100 social studies teachers walked into their classrooms with complete and inspired lesson plans that they developed together on Twitter, ready to teach about the extremely recent and important news.
On Twitter, teachers share time-tested lesson plans and brainstorm new ones. They ask questions of a diverse group of educators, and get immediate answers. And they form a trusted community. All by using twitter's 140-character updates. We're inspired daily by the ideas and conversations from the twitter educator communities, and so we knew we needed to share this resource with the Flocabulary community.
Proof of the twitter community's devotion to educational practice? We asked (on twitter) for teachers to tell us about how twitter has transformed their practice. We were happily swamped with answers. Five tweeting teachers tell you, in their own words, why joining the twitter community will change your practice, and how you can get started.
A very special thanks to Becky Ellis, Shaelynn Farnsworth, Greg Kulowiec, Shervette Miller, and Molly Myers for sharing their experiences about using twitter to amplify their teaching practice. Once they convince you to join twitter, you can follow these twitter community leaders by clicking on their names. And then follow Flocabulary on twitter—whenever we find a cool and relevant educational resource, we immediately share it with the educator community.

How to get started
If you are completely new to twitter, Ellis, Myers, Kulowiec all recommend these tutorials made by teacher 6th grade teacher Josh Stumpenhorst: His tutorials, Twitter 101 and Twitter 102 cover many logistics and basics of joining twitter and getting started with teacher twitter communities.
Twitter communities
Twitter communities are groups of educators who are interested in the same subjects. The communities range from broad ones like #edchat, which serves as an umbrella for general educational thoughts, to specific subject areas, like #sschat for Social Studies teachers or #elemchat for Elementary teachers. While some people post questions and advice all day, a large group of chat community members "meet" at a set time each week to hold discussions on specific topics. For instance, #engchat, a community for English teachers, will meet on Monday, 5/30 at 7pm to talk about "Discussion as a Mode of Teaching & Learning."
You join a community by following tweets with the communities hashtag, and then enter the conversation by adding the hashtag to your tweets. So to reach the math teacher community, for example, follow #mathchat.
We suggest you get started in a more specific chat, as the general chats like #edchat can be overwhelming at first. Jerry Blumengarten conveniently lists many of the major chat groups and their meeting times here.
You're now ready to get started. Still not convinced? Let the tweeting teachers tell you more.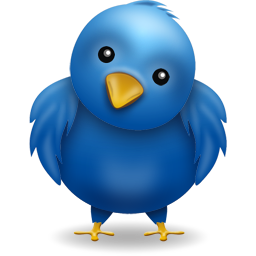 Tweeting teachers share their greatest twitter successes
Shervette Miller: "Through Twitter, I connected with a teacher in Brazil and our students chatted with each other on an online forum about their cultural similarities and differences. Many of my students were excited to learn from students outside the U.S. and they were surprised at how much the Brazilians knew about American culture."
Becky Ellis: "The best lesson I got from Twitter was the idea of using Alternative History Scenarios to really flesh out student understanding of historical events. It was inspired by this tweet from Canadian Educator David Wees:
"Idea: Deconstruct historical events by creating "what if" parallel universes. #edchat #sschat.
From there I had a great conversation with other regulars on #sschat about what alternative history scenarios would look like. Here is the outcome of that convo: teaching with alternative history. There were several good strategies that came out of that one initial tweet. "
Greg Kulowiec: "The most specific example of a resource / lesson that I took from #sschat was when the news of Osama bin Laden's death broke late on Sunday night. A significant number of the #sschat community were on twitter that night and the discussion was moving quickly. We already started to plan, pull together resources and develop projects & lessons for classroom use. We then changed the discussion topic for #sschat that was scheduled for the next night and addressed the concept of teaching current events & specifically the death of bin Laden. Because of the resources that were shared over the course of those two night, I was able to created a project where my 9th grade students compared the end of WWI (which we were studying) to the potential end to the war on terror with the death of bin Laden."
And Shaelynn Farnsworth shares an amazing tale that brought her Iowa class to Sweden
"In the fall we read Shakespeare's "Hamlet" we never dreamed that later that year we would be standing in the castle. When John [a teacher in Sweden] and I initially connected we thought it would be a Skype lecture and not much more. We were wrong. The students wanted to connect and actually started to after the first Skype call on other social platforms – Facebook, twitter, etc. John and I decided to do a bit more with the connection. I taught his class, our students blogged and tweeted together. They used various forms of tech from today's meet to google docs. We established an end of the unit collaborative project. The whole while students connected outside of the school day and the notion of meeting face to face was brought up as a bit of a joke. John and I spoke and created a plan to connect our kids. We went to the school board, with the support of parents, and was approved enthusiastically.
Read about her class's trip to Sweden here!
Molly Myers: "I've used twitter for only seven months…but the amount of connections, resources, ideas, challenging philosophies, etc that I have gotten are almost more than my previous 9 years teaching."
They were skeptical at first, too…
Shervette Miller: "When first hearing about Twitter, I thought it was just another dumb tech idea that fed people's egos, but once I learned how it could be used to share ideas with teachers around the world, I was hooked. Twitter's really provided the collegial support that's absent at my school."
Greg Kulowiec : "I got started using twitter when I was at a conference presenting (MassCue) and someone in one of my sessions asked if I was on twitter. I had never considered using the platform and had no idea about the community of educators that began to use the platform to connect and share ideas. Since last summer, the creation of #sschat and the growth of that community, nearly every interesting resource or idea that I find, develop or share is somehow connected to my PLN on twitter."
Don't worry. You can start slow.
Greg Kulowiec It takes time to get used to using twitter & more importantly to develop a Personal Learning Network (PLN). It may seem like no one is listening to you at first, that is okay and it is to be expected. However, because there are specific chats for nearly every discipline taught in schools, there is a community that everyone can be a part of. I would suggest following a specific chat for a night or two. Watch the stream, take in how people interact, watch how the chat operates. It can seem overwhelming, confusing and useless at first. However, the more time you invest in building an online community the returns will far exceed the time spent.
And use it in your school!
Greg Kulowiec: During the Egyptian protests, my classes were doing a comparative project on the French Revolution & the Egyptian Protests and I was streaming and projecting #Jan25, #Egypt & #mubarak in class so students could see the pace of discussion and wealth of resources being shared from around the world. I used a similar technique after the death of bin Laden.
Molly Myers: I think the biggest impact twitter could have for teachers in one building is when teachers tweet about student work, classroom activities, etc. It would break down some of the walls of isolation that can happen in any building, even the most welcoming.
Even if your administration doesn't fully understand Twitter, they'll probably say thanks.
Becky Ellis: They certainly know I use Twitter, but I don't think they quite grasp that I co-lead a group of social studies educators twice the size of our faculty. They are very open to ideas I get from Twitter and have appreciated that I usually have articles and blog posts to share.
And a final thought
Shaelynn Farnsworth: Students use social media and technology daily. We need to model how to use these tools professionally, as aids to their learning.