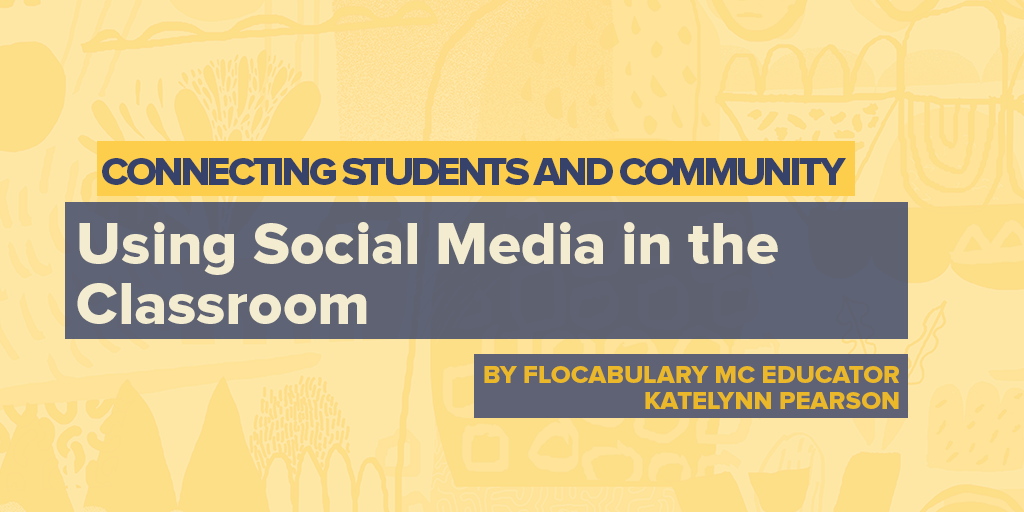 Connecting Students and Community: Using Social Media in the Classroom
In today's world, social media can often be seen with negative connotations, but I have learned that social media has the power to transform your classroom culture if you give it the chance.
I recently moved to a new district, and I remember feeling frustrated when I learned that I was required to create a classroom Facebook page. I felt like it was just another thing on a teacher's to-do list. My supervisor told me, "It is an open door. We are giving parents a chance to see what really happens. How will they know unless we show them?" It sounds silly, but this didn't begin to resonate with me until I heard Frozen's "Love is an Open Door."
"It's nothing like I've ever known before! School (should have) an open door! School (should have) an open door!"
Many assume that there's only a negative effect with social media because people choose to broadcast the negative. I'm using social media as a way to showcase more positivity, whether it be through pictures, class activities or fun chants. How could other teachers, my boss, my students' parents or guardians and others in the community know what occurs in our classroom? By embracing social media and allowing it to provide a window (or an open door) into my classroom, I allow them to be there with us.
Providing an open door shifted the culture in my classroom from teacher-centered to student-centered. I try to post something every day on my class Facebook page. Am I always successful? Absolutely not. I'm human. But the days I do are days I feel most supported as an educator.
Open Doors Can Help Parents Understand
Like I mentioned, I've seen a huge, positive impact of using social media in my classroom! Parents can observe what their child is doing, learning, succeeding at, etc.
One day, I emailed parents asking them to review content with their student for an upcoming assessment. I showed a video of myself teaching a lesson and the students responding to the content, and one parent sent me the nicest email.
She told me when she went to review the lesson and had no idea what "tens" and "ones" were. She wasn't sure why her daughter had said ten was tall and one was small. So, after she watched my video, and it was easier for her to review it with her daughter. Our class vocabulary, chants, mnemonics, etc. are unique, and if we expect parents to support it, then we need to provide them with the understanding of what they are. 
My principal wanted to create buy-in. She wanted parental and community support. How can they support what they don't know?
Parents should see that learning happens in the classroom, but also outside of my four walls. That's why our specials teachers take pictures too. Every Monday morning, we stream our campus-wide House Meetings on Facebook Live. Why? Buy-in. Parents need to see what we do.
I have received unimaginable support since I started using social media in the classroom! Parents see room transformations and the experiences we are providing, and they want to contribute. They even ask to volunteer. People want to participate in something they see is valuable. They see it is as valuable because they see their student is being valued.
Having an open door is scary! Being vulnerable is terrifying. It takes courage to reveal your classroom to the public. I share morning meeting lessons, reviews, content, songs, chants, successes–everything. It may seem daunting, but it is the most rewarding experience, and we connect with others through our vulnerability. Parents need those connections. Students need those connections. Our community needs those connections. An open door has unlimited gains!