Product Update: Pause & Play is here!
1.

Product Update: Pause & Play is here!
We're excited to announce a new teaching tool, Pause & Play, which launched with our April 15 Week in Rap video last Friday.
With Pause & Play, prompts and questions appear at specific points during the video to facilitate further discussion and exploration of the content. Challenge your students to dive deeper and think critically with this new feature.
Orange markers along the playback bar indicate where prompts will appear. When the video hits a Pause & Play prompts, it will appear like magic and the video will—you guessed it!—automatically pause.
Watch what happens when we reach a Pause & Play question in this gif. Pretty cool, right?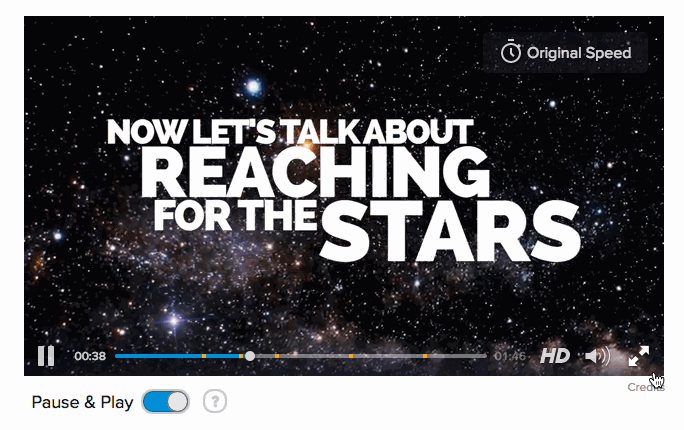 By default, Pause & Play is switched to "off." To enable it, simply click the Pause & Play toggle underneath the video: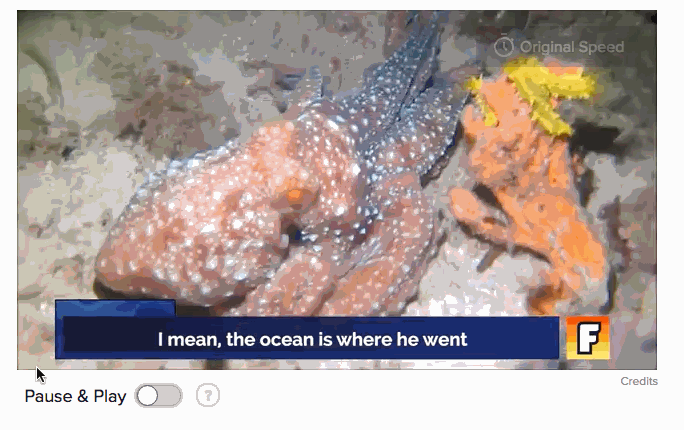 How do I use Pause & Play in the classroom?
We can't wait to see how teachers begin using Pause & Play in the classroom.
It's a flexible tool
that can be used in various instructional capacities, including:
Whole class discussions
Small group discussions
Turn and talk activities
Writing prompts
Our recommended approach is to watch the video, and then re-watch with Pause & Play enabled. (The mode can be toggled during playback, too.)
Which Flocabulary units have Pause & Play enabled?
Pause & Play will be available on all future Week in Rap videos, and we'll gradually add the mode to additional units every week. Here's the most up-to-date list, and check back here for updates!
As always, we value your feedback and want to know what you think about updates to Flocab. Please consider taking our Pause & Play survey, which is also accessible right from the unit page.