Flocabulary Summer Activities for Kids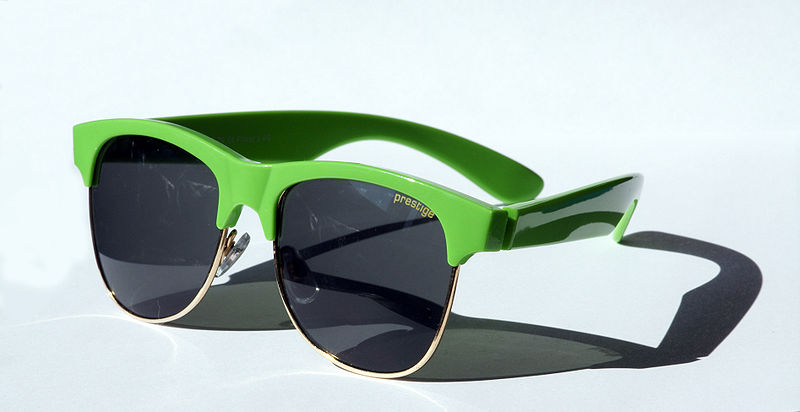 School's almost out. We helped you engage your students during the year, and now we're here to help your students fight the summer slump. You can assign these activities alongside summer reading, or simply allow your students to choose one or two fun options from these summer activities. Read on to learn more about assignment suggestions, from a summer vocabulary goal to a Week in Rap log.
10 Flocabulary Summer Assignment Ideas
1. Keep a Week in Rap Log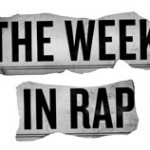 We'll be continuing The Week in Rap throughout the summer for the first time ever this year. To keep up on the news, students can do a 10 minute assignment each Friday. It's simple. They just watch The Week in Rap and then write down what story they thought was most important that week and why.
2. Write a Rap About Summer Reading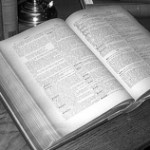 Most schools that assign summer reading assign some form of writing to go along with the book. Why not let your students prove they've read by writing a rap about their chosen reading. They can get inspired by hearing our hip-hop renditions of Huck Finn, The Odyssey and more. Then they can user our Writing Academic Rhymes lessons to perfect their own songs.
3. Get a Head Start on History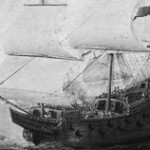 By the time they leave school in the spring, most students know their schedules for the upcoming year. Have students get a head start on their upcoming Social Studies classes with our history songs and videos. Whether they're taking U.S. History, Ancient World History or Modern World History, challenge students to be at the top of their class by learning key historical facts over the summer.
4. Set a Summer Vocabulary Goal…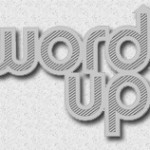 Fight the summer slump actively! Challenge your students to learn a certain number of new words over the summer. (50? 100 for the daring?) Make it competitive, if you'd like. Once you set the goal, assign students to learn words on their reading level. We have full vocabulary curriculum for grades 2-8, and 12 SAT vocabulary songs. Students can simply listen to the songs and watch videos, or complete the accompanying worksheets, too.
5. …Or Set a Summer Math Fact Goal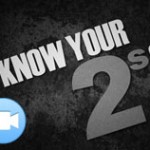 Just like the above Vocabulary challenge, set up a summer math facts competition. See who can come back to school in the fall knowing the most addition, subtraction, multiplication or division facts. Our Math Rap songs will make it easy to win.
6. Experiment on Your Little Brother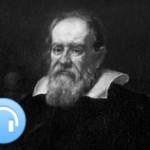 The scientific method isn't just used with beakers, test tubes and complicated apparatus. Students can use it to figure out everything from the best type of joke to tell their little brother to the best route to school. Students can follow this full scientific method lesson here, which includes our Scientific Method song. It will allow them to set up fun experiments at home.
7. Keep a Summer Journal in Rhyme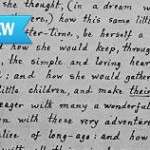 Keep your students in the habit of writing with a quick and fun writing assignment. Have students commemorate their summer with weekly journal entries…in rhyme. Using our Writing Academic Rhymes lesson, practice a few lines before the school year ends. And then each week, have students write four lines about the happenings of the last 7 days.
8. Send Students On a Literacy Scavenger Hunt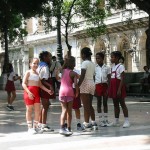 Literacy doesn't just happen in a library. Over the summer, students can practice literacy skills all over town with this scavenger hunt. Analyze billboards, create a guidebook to your town and even educationally eavesdrop. Let students take their pic of 2 different assignments. See the 16 scavenger hunt assignments now.
9. Find Figurative Language in Your Favorite Songs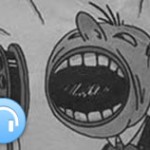 Start by listening to Flocabulary's figurative language song, "Wordplay,". Then assign students to find the different types of figurative language in their favorite music. For inspiration, they can see examples of figurative language that we've listed in this post.
10. Write a Fantasy Story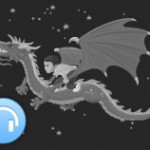 Over the summer, fantasy books are at the top of kids' lists. Ask students to listen to our songs about imagination and fantasy, and then have them write their own fantasy song or story.
Do you have other summer ideas that involve Flocabulary? Share them in the comments.
Would you like your students to have access to Flocabulary over the summer? Learn more about our Site Licenses that give all students and teachers unlimited access to Flocabulary for an entire year.
Sunglasses image by kalerna available via Creative Commons.