Five New Word Up Vocabulary Videos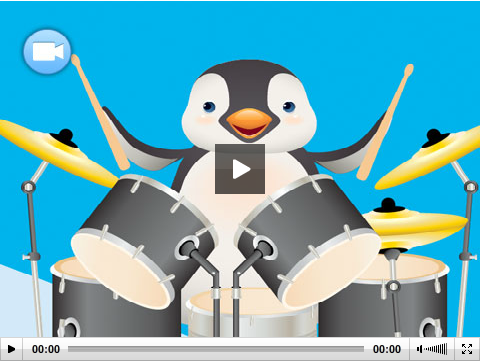 The Word Up Project used to just teach interdisciplinary vocabulary words through songs and activities. But now we're amping it up: We're working with a talented team of animators to bring you videos for every single Word Up song. (Yup, all 98 of them for grades 2-8.) If you've ever wanted to see penguins join a rock band, you're in luck today. Here are the newest five videos. These videos are for grades 2-4, but we have new vocabulary videos for the older grades coming up very soon. Check in next week for more!
The New Videos
2nd Grade Vocabulary:
Whether you love stickers, dancing or music, join up with other kids who love them too. If you love doing something, start a club!
Who's going to rock, rock, rock right now? 
Who's going to get this party loud? 
Who's going to dive, slip-slide right down? 
Penguins! Yeah, we rock your town! 
Third Grade Vocabulary:
This video reminds kids that they have control over their future. They can make a choice to use their voices.
Meet a very special kind of tiger in this video. He jumps off rocks, swims around and even likes to make raps!
Fourth Grade Vocabulary:
When Alice fell down the rabbit hole, she found the White Rabbit, Tweedle-Dee and others. But when you head underground with Flocabulary, you'll meet a blue dude named Bluepee and a sneezing artist named Bart!
Like these new videos? Listen to and watch all of our Word Up Vocabulary songs with a two-week free trial.